Château El Masr à Cologny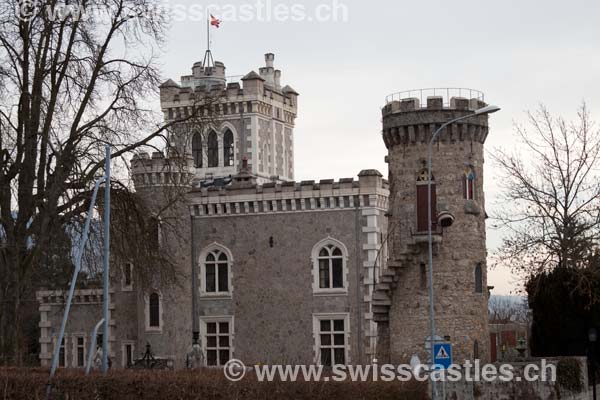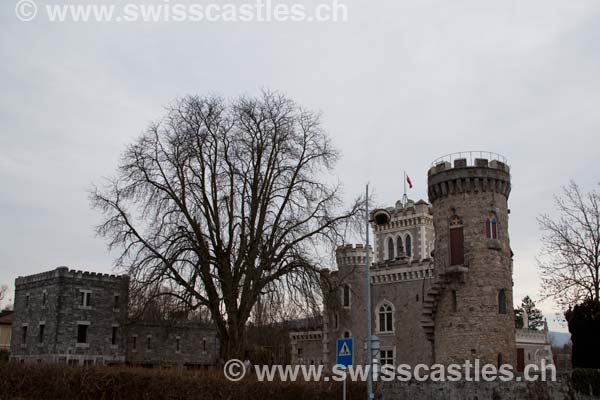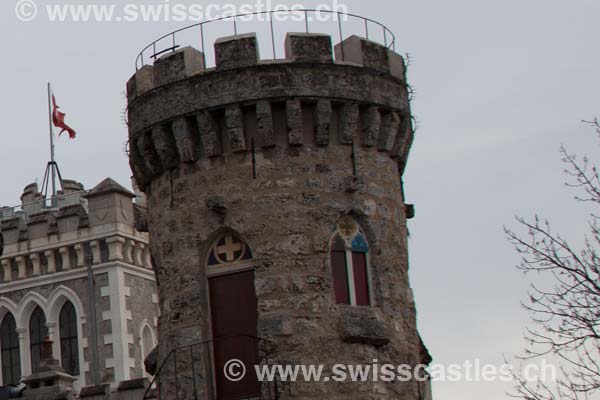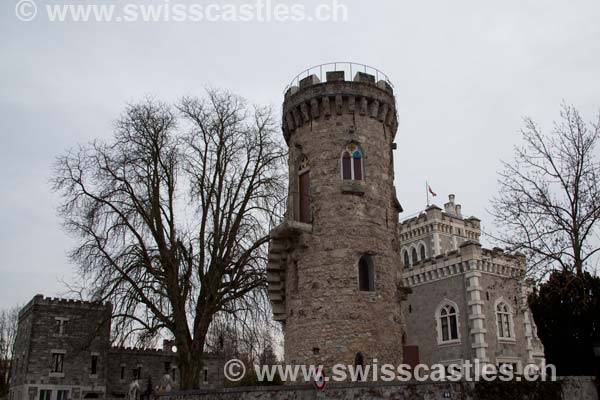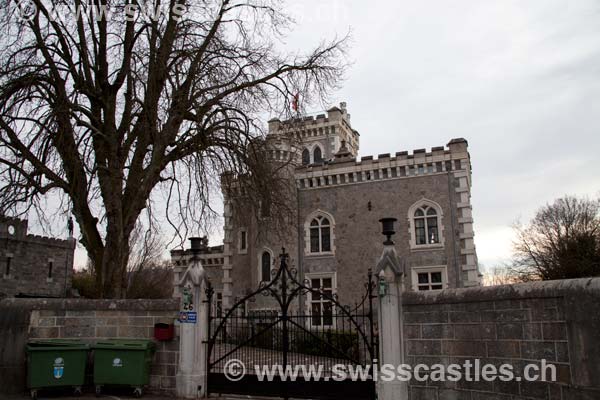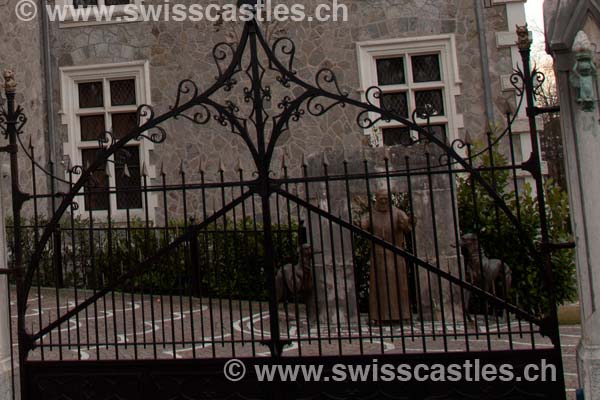 Le château El Masr construit en 1883-84 par Henri Bourrit et Jacques Simmler pour Charles Flood. Haut donjon carré, crénelé, de quatre niveaux au-dessus d'un socle, flanqué d'une tourelle d'angle ronde d'observation et encadré de deux corps de bâtiments asymétriques. Le plus haut renferme une chapelle seigneuriale éclairée de grandes baies ogivales et portant le monogramme du commanditaire.
Porche sculpté, au sommet d'un escalier à double volée, d'inspiration baroque. Exercice d'architecture néo-médiévale écossaise, murs en pierre de Meillerie.
A l'angle de la propriété conservation de la tour- médiévale romantique en tuf élevée par l'architecte entrepreneur Ami Demierre en 1865.
Le château a servi de décor au film "L'iconnu de Shandigor" en 1967
Since the 18th Century, Cologny has been home to some beautiful country houses. As one of the eight towns juxtaposing the city of Geneva, Cologny is the least populated town and thus emphasizes its village character, which is mainly residential.

Towards the end of the 18th Century, Jean-Paul Demierre purchased this property belonging to the Geneva cooper. It was his son, Ami Demierre, who built the tower at the entrance to this property, now covered with ivy. This tower is identical to the Champel Tower, since Ami Demierre used the materials left over from building the latter.

When this property was bought at the end of the 19th Century by Scotsman Charles Floods, who had just returned from Egypt where he made his fortune, he kept this tower and had the architects Bourrit and Simmler build a half Gothic, half Oriental style chateau in 1883-1884, which he named El Masr, meaning the Egyptian.

Since then the current owner spent five years renovating this building. From the columns to the roof, everything has been renovated with great care, respecting each detail in order to perfectly maintain the Neo-Elizabethan style, which was very fashionable in Great Britain at the time of the initial construction of the chateau. The chandeliers of this residence were created especially in Murano for this chateau, and the marble fountains and statues that decorate the outside of this chateau were imported from Venice in order to maintain the harmony of this trend.

The Chateau El Masr is the only example in Geneva of Neo-Tudor style. This home is comprised of a terrace donjon and a turret staircase with an incredible view over Calvin's City and the Lake Geneva water fountain. This delightful locale also has crenels, machicolations, and a seigniorial chapel.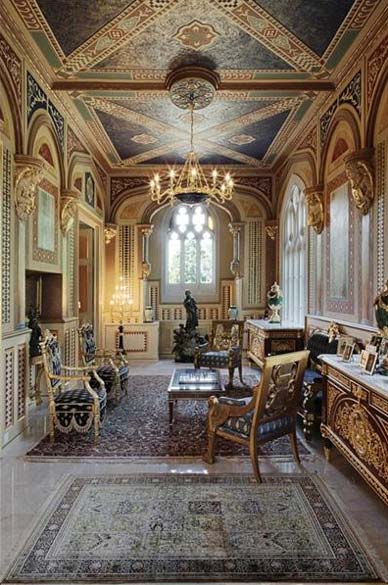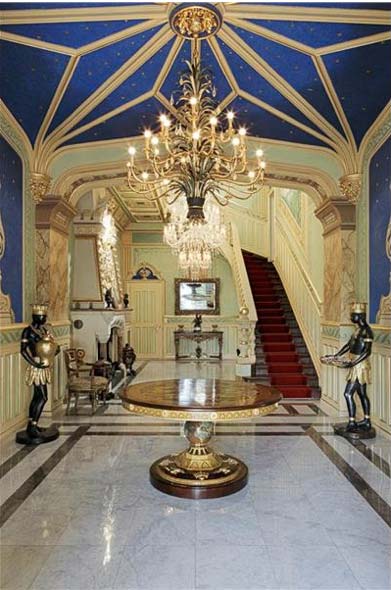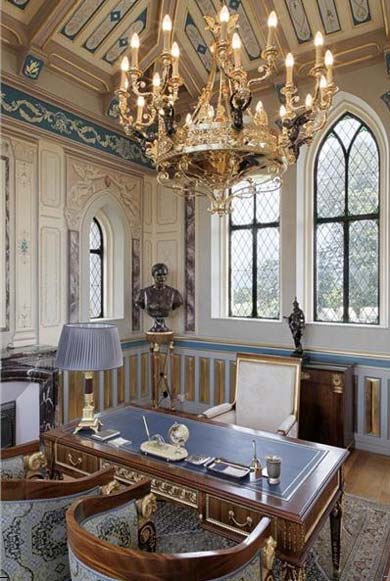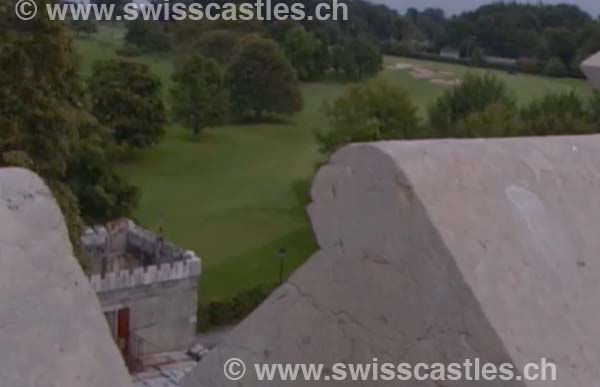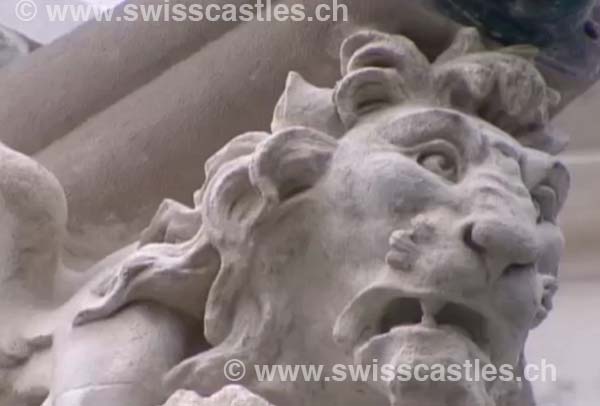 Home | châteaux du canton | châteaux suisses

©Les châteaux suisses. Die Schweizer Schlösser. The Swiss Castles