Voyage en Ecosse du 3 au 23 août 2012
Scottish abbey: Abbey of Saint Mary of Crossraguel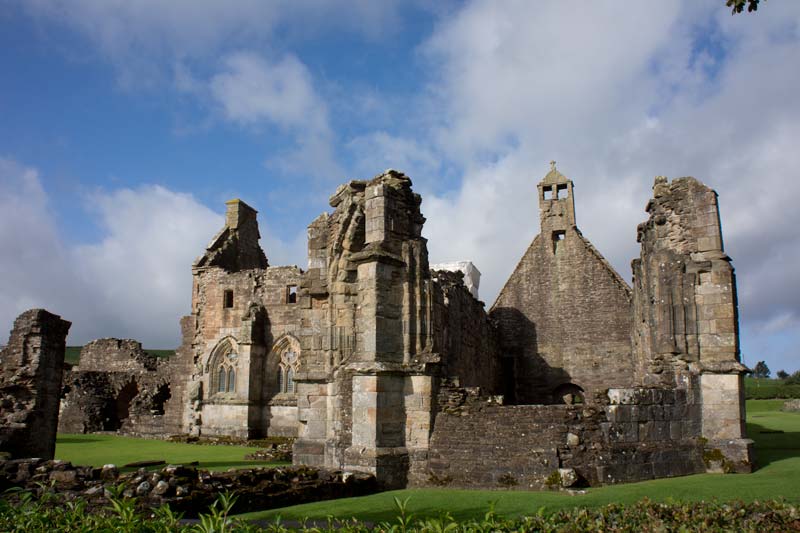 Abbey of Saint Mary of Crossraguel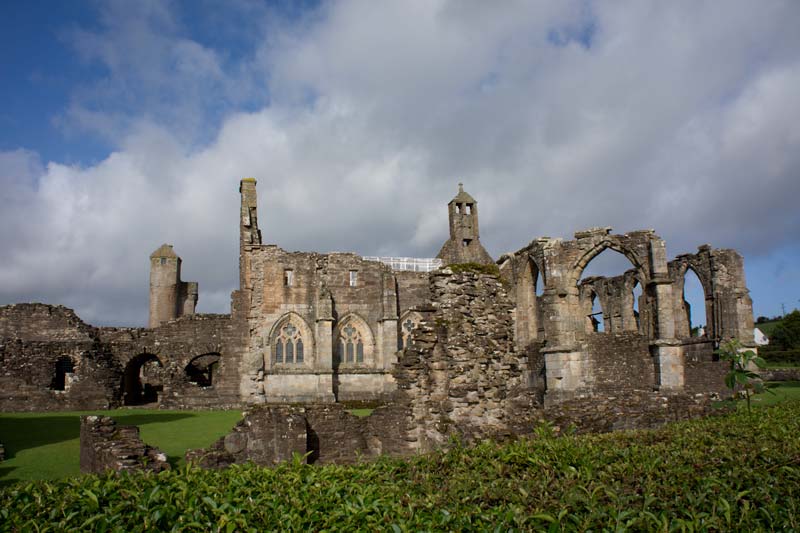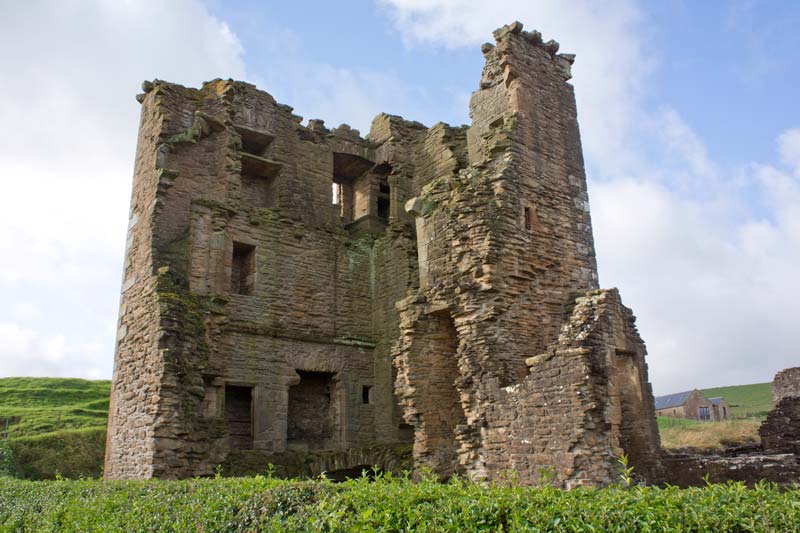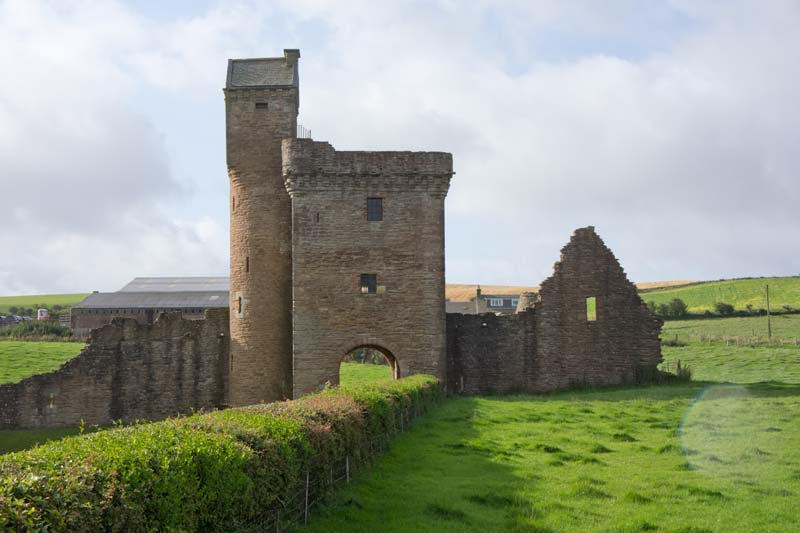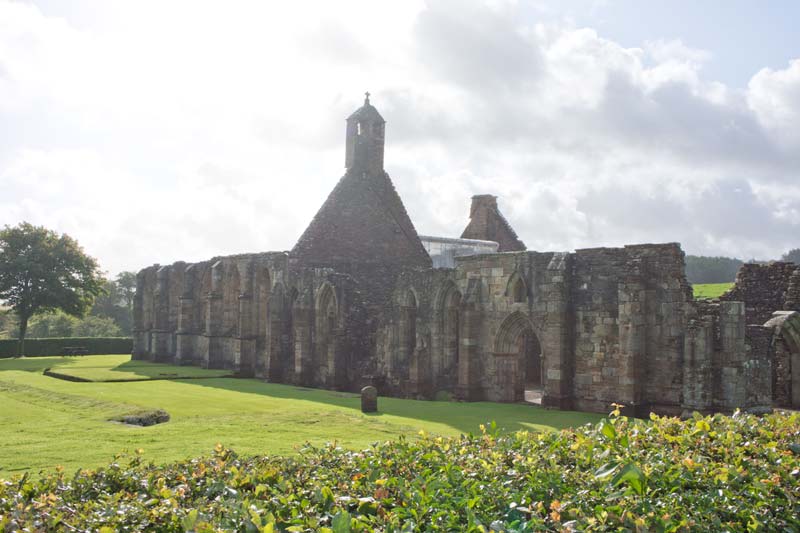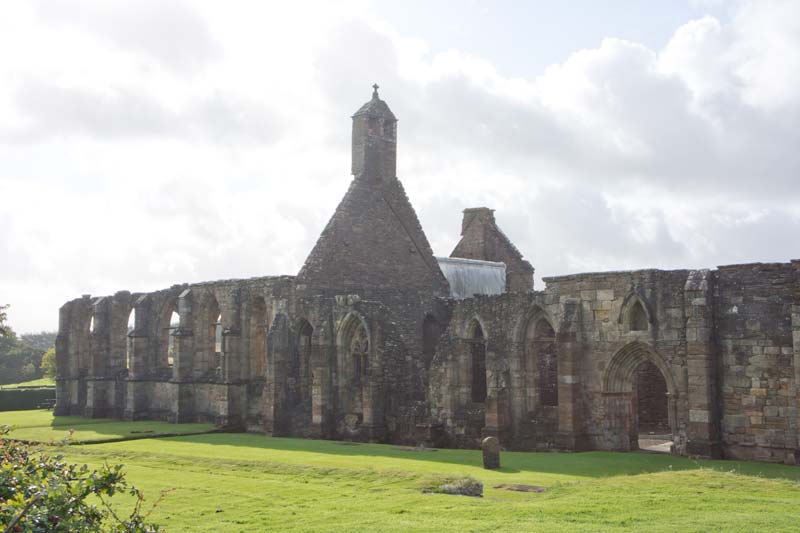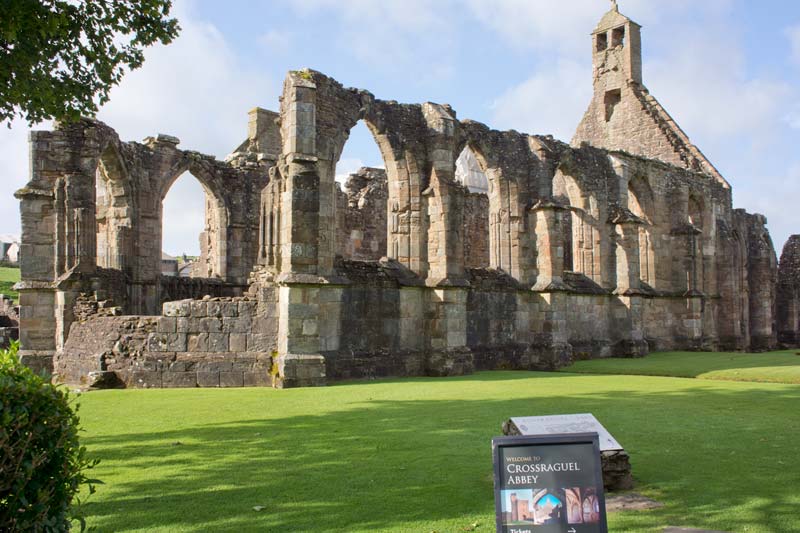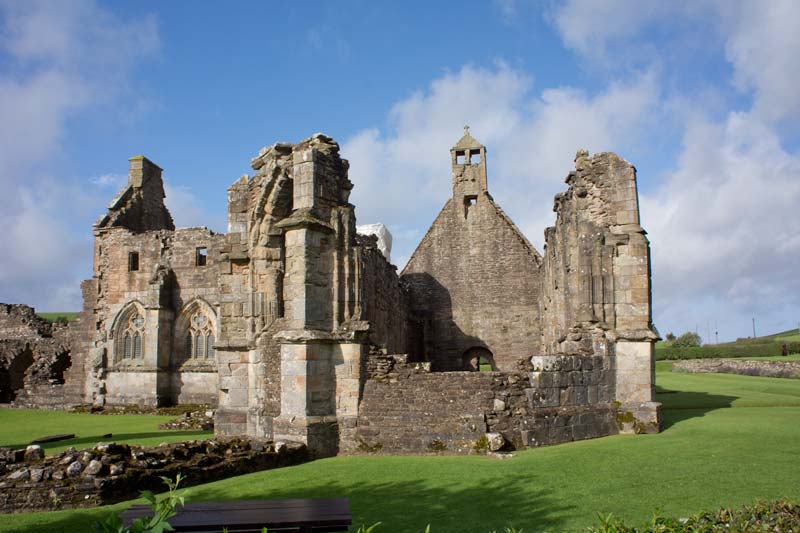 Foundation
Founded in 1244 by Donnchadh, Earl of Carrick, following an earlier donation of 1225, to the monks of Paisley Abbey for that purpose. They reputedly built nothing more than a small chapel and kept the balance for themselves. The Earl took the matter to the Bishop of Glasgow for arbitration and, winning his case, forced the monks to build a proper abbey.

Name
The origin of the abbey's name is unclear but may refer to the ancient Cross of Riaghail (Latin form St Regulus) that stood on the spot. Crossraguel was a Cluniac abbey and the monks - members of a branch of the Benedictines - were known as the "Black monks" after the colour of their clothes.

History
Crossraguel was sacked in 1307 by the army of Edward I. It was rebuilt on a larger scale and remained a monastery until 1560, when the Reformation ended monastic institutions in Scotland. However, the few remaining monks were allowed to live out their time there until the last monk died in 1601. Some of the stone has been removed for local construction, but the Abbey ruins remain some of the most complete of any medieval religious house to survive in Scotland. Like Paisley Abbey, Crossraguel was of the Order of Cluny whose mission was to encourage pilgrimage. It is no accident then that Crossraguel is half-way between Paisley and Whithorn on the Ayrshire pilgrims' trail to the shrine of St Ninian in The Machars of Galloway. The site is looked after by Historic Scotland and is open to the public with an entrance charge.

The Kennedy family, Earls of Cassilis famously obtained the lands of Crossraguel Abbey through the torturing by Gilbert Kennedy, 4th Earl of Cassilis of Allan Stewart, the commendator at his castle of Dunure. (wikipedia)