Voyage en Ecosse du 3 au 23 août 2012
Scottish castles: Kennedy and Lochinch Castle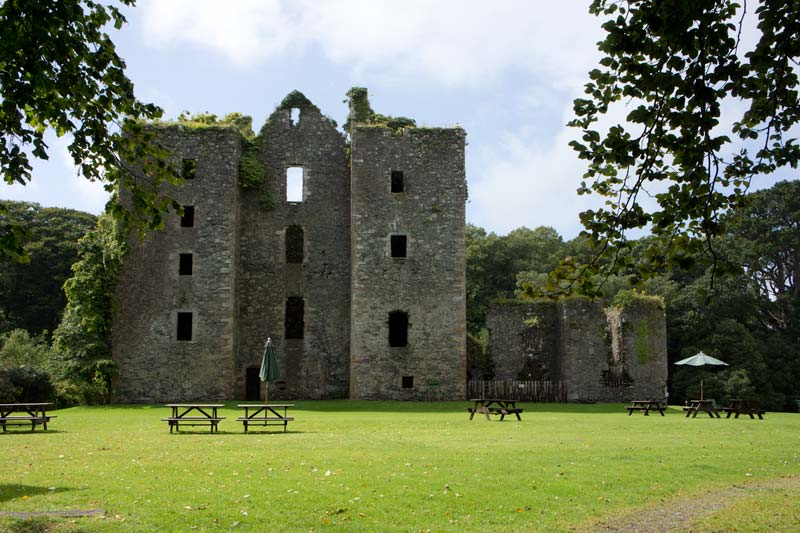 Kennedy Castle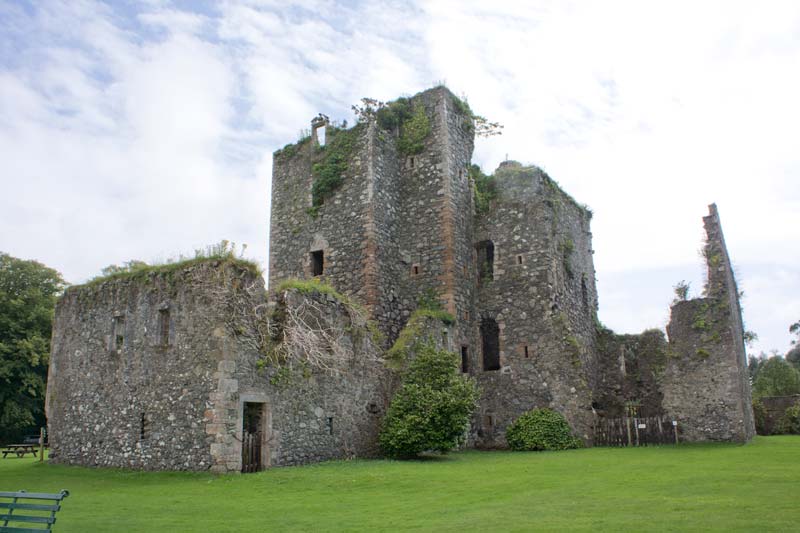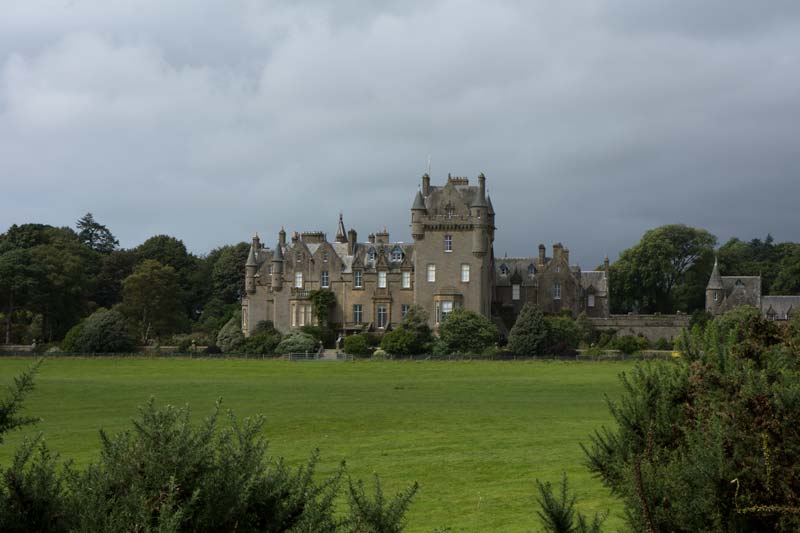 Castle Kennedy is a village three miles east of Stranraer in Inch, Wigtownshire, Dumfries and Galloway, Scotland.
There is a castle there - indeed there are two. Castle Kennedy itself, built in 1607, was burned down in 1716 and remains a ruin to this day.
Prior to the Reformation the two lochs, Black Loch and White Loch, were together known as Loch Crindil / Crindill. A small island in the White Loch ( Innysmacrinyl AD1415 ) gave the parish the name 'the Inch or Inche or Insche' (Gaelic innis) otherwise 'island'.
The owners decided to build Lochinch Castle, Inch Parish, in 1864 as a replacement rather than restoring the old castle.
The grounds of the castle, which were laid out in the 1730s by John Dalrymple, 2nd Earl of Stair, are open to the public. Because of the Gulf Stream and the proximity of the sea on two sides, the gardens enjoy a mild climate which permits the cultivation of rhododendrons and other plants not often seen in Scotland.
(wikipedia)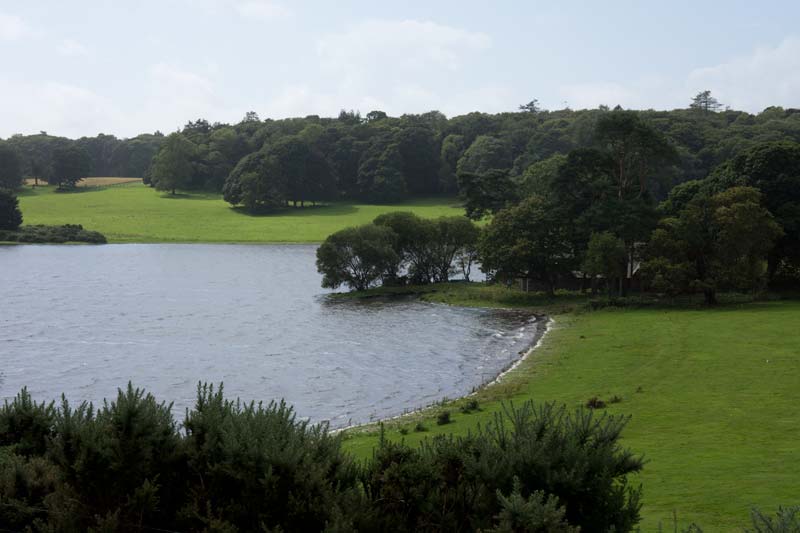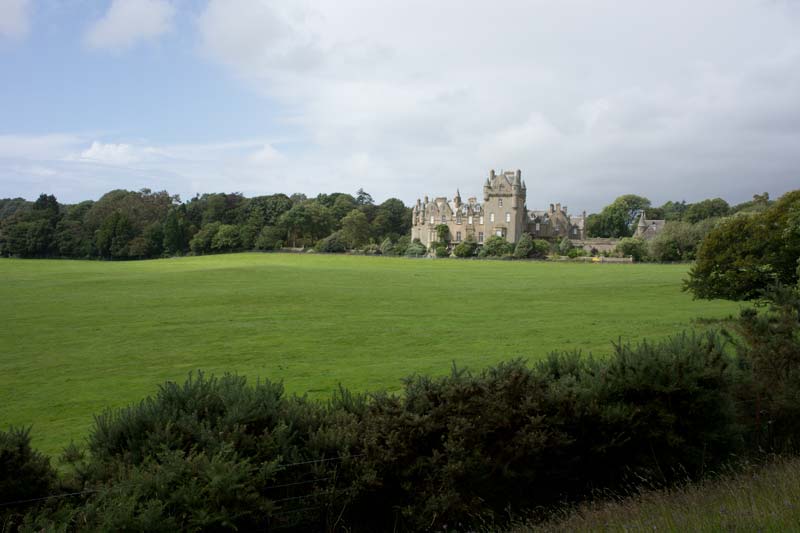 Lochinch Castle