Scottish castles: Falkland Castle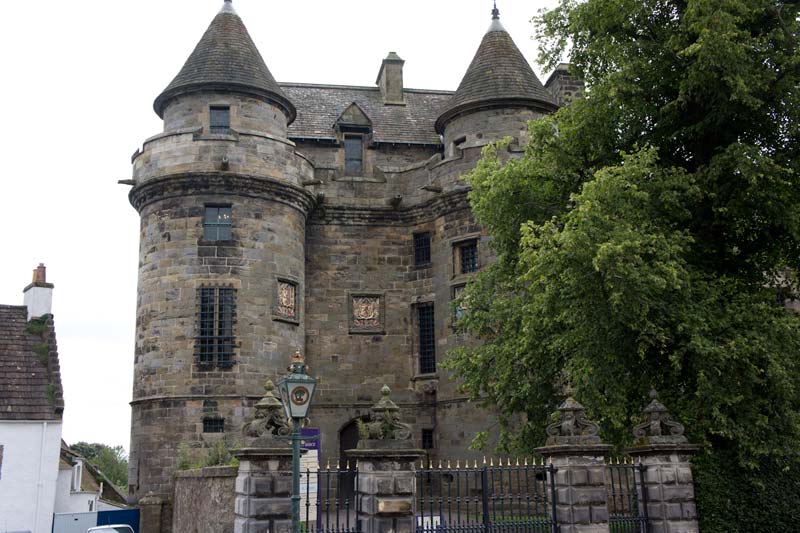 Falkland Castle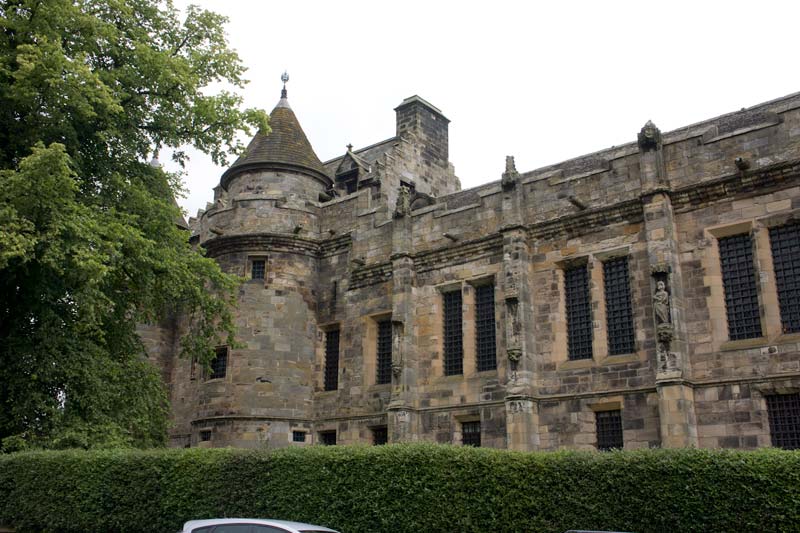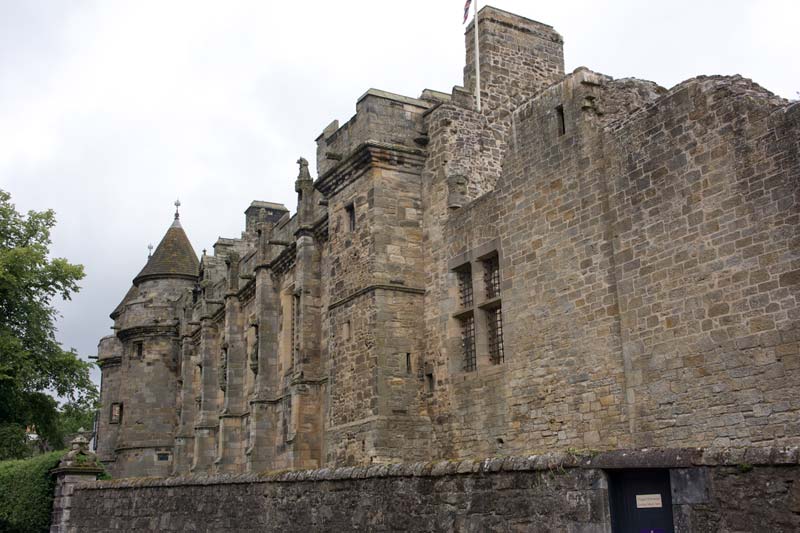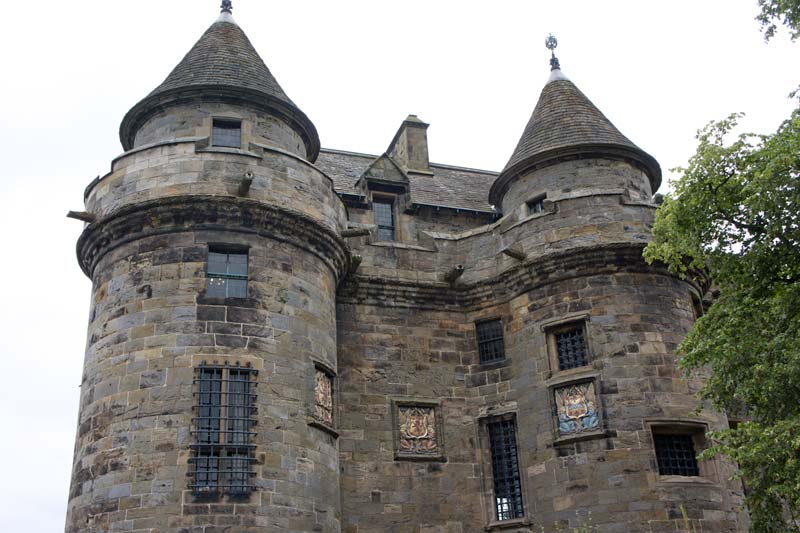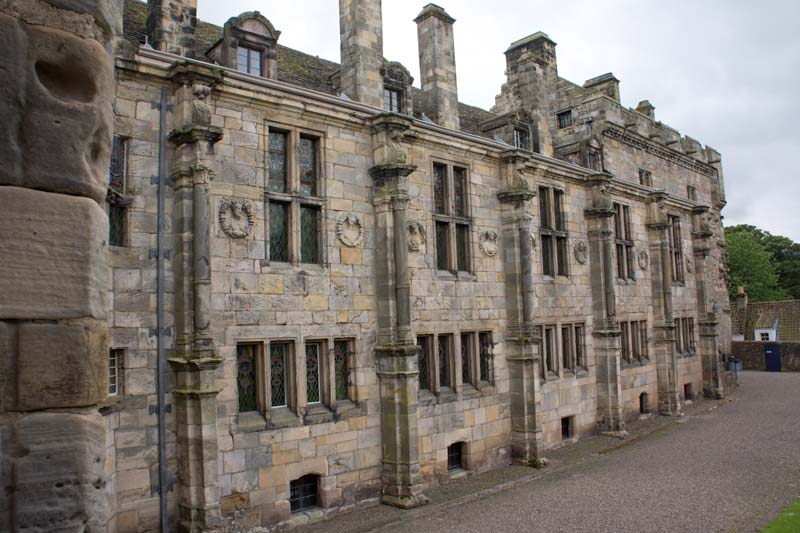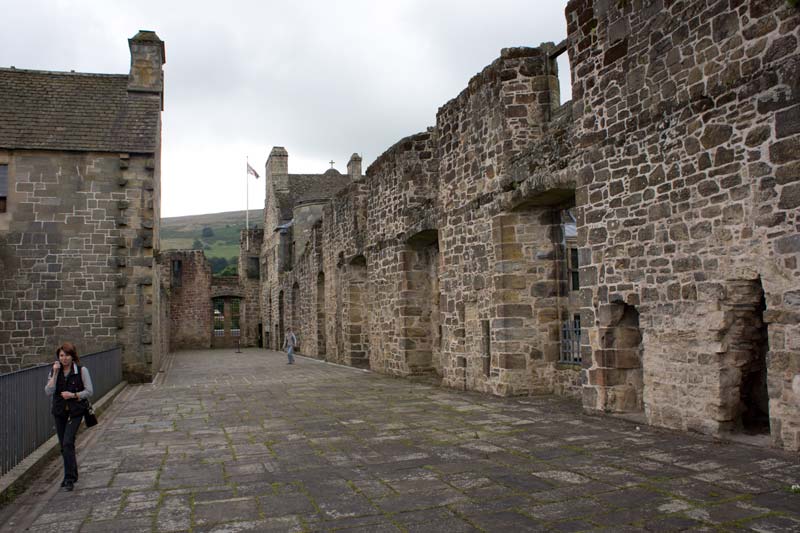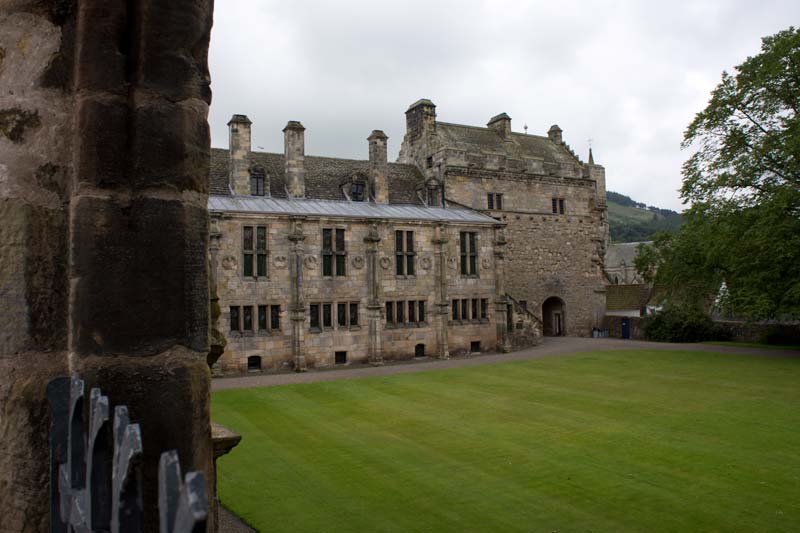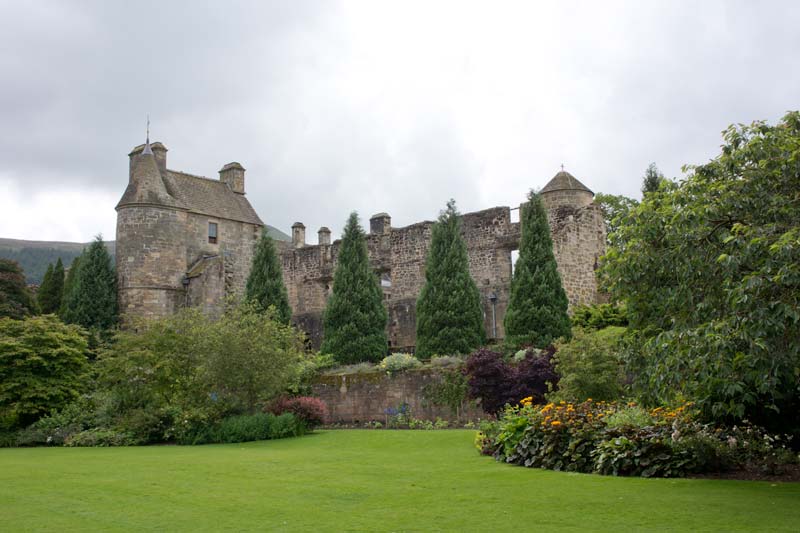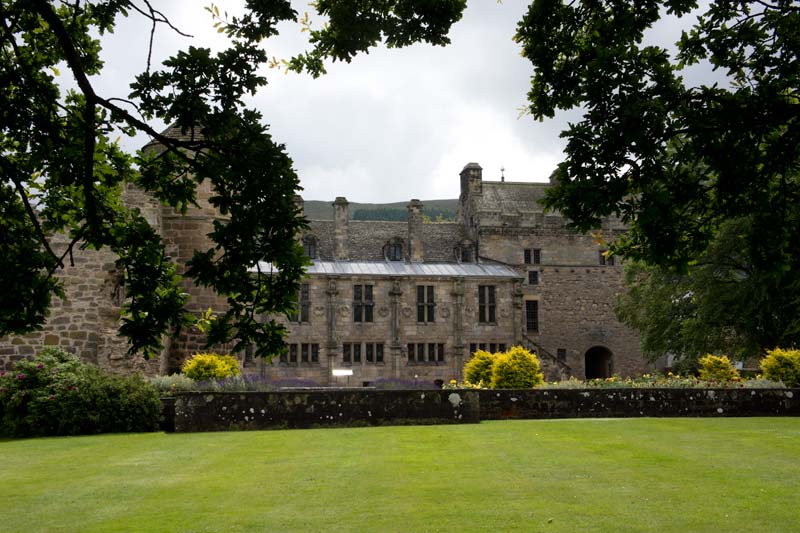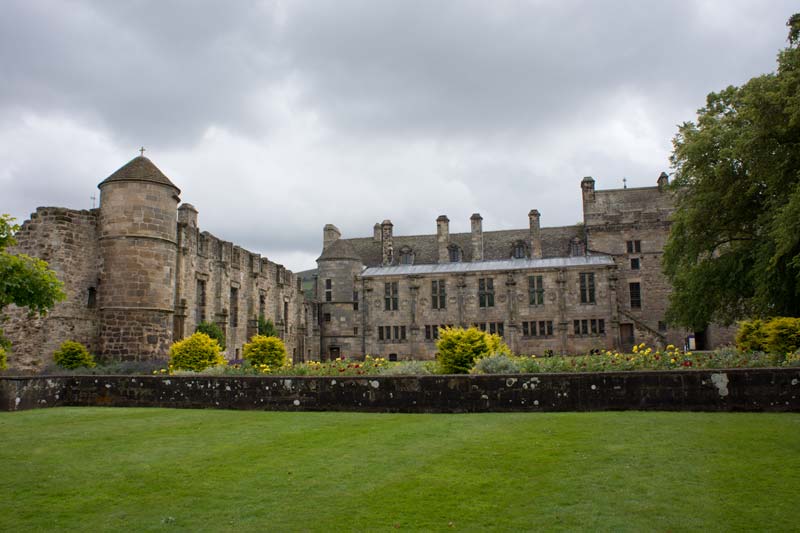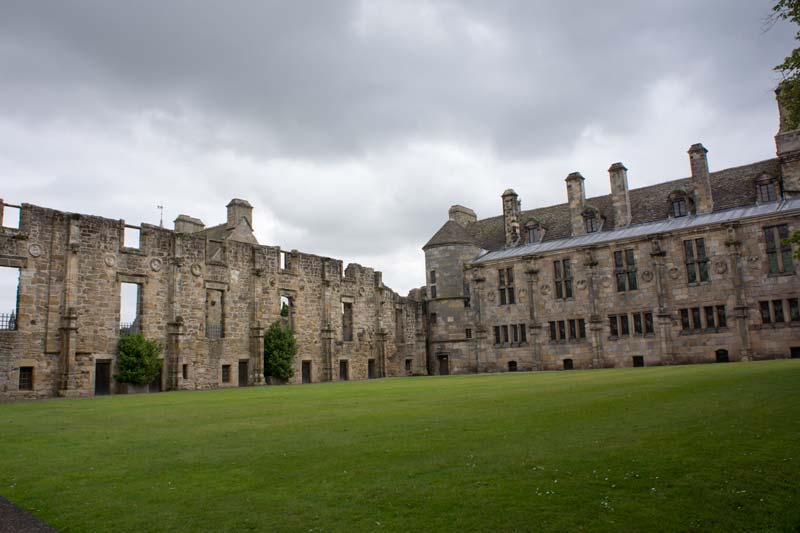 Falkland Palace in Falkland, Fife, Scotland, is a former royal palace of the Scottish Kings.
Early years
The Scottish Crown acquired Falkland Castle from MacDuff of Fife in the 14th century. In 1402 Robert Stewart, 1st Duke of Albany imprisoned his nephew David Stewart, Duke of Rothesay, the eldest son of King Robert III of Scotland, at Falkland. The incarcerated Duke eventually died there from neglect and starvation.
Albany was exonerated from blame by Parliament, but suspicions of foul play persisted, suspicions which never left Rothesay's younger brother the future James I of Scotland, and which would eventually lead to the downfall of the Albany Stewarts. John Debrett, writing in 1805, was in no doubt of Duke Robert's motives and guilt:
This Robert, Duke of Albany, having obtained the entire government from his brother, King Robert, he caused the Duke of Rothesay to be murdered, thinking to bring the Crown into his own family; but to avoid the like fate, King Robert resolved to send his younger son James, to France, then about nine years old, who being sea-sick, and forced to land on the English coast ... was detained a captive in England eighteen years. At these misfortunes King Robert died of grief in 1406.

16th-century improvements
Between 1501 and 1541 Kings James IV and James V of Scotland transformed the old castle into a beautiful royal palace: with Stirling Castle it was one of only two Renaissance palaces in Scotland. To address the poor state of the garden and park, James V appointed a new Captain and Keeper, William Barclay, Master of Rhynd, in March 1527. Ten years later, James V extended his father's buildings in French renaissance style. He died at Falkland in December 1542 after hearing that his wife had given birth to a daughter-Mary, Queen of Scots.
Falkland became a popular retreat with all the Stewart monarchs. They practised falconry there and used the vast surrounding forests for hawking and for hunting deer. Wild boar, imported from France, were kept in the Park, within a fence made by the Laird of Fernie.
Nearby Myres Castle is the hereditary home of the Royal Macers and Sergeants at Arms who served Falkland Castle since at least the sixteenth century. John Scrimgeour of Myres supervised building at the Palace from 1532 to 1563.

Civil war
After the Union of the Crowns, James VI and I, Charles I, and Charles II all visited Falkland. A fire partially destroyed the palace during its occupation by Cromwell's troops and it quickly fell into ruin. In 1887 John Crichton-Stuart, 3rd Marquess of Bute started the restoration of the palace.

Modern era
The Crichton-Stuarts, the Keepers of Falkland Palace, at the time headed by the 5th Marquess of Bute made a decision in the early 1950s, he appointed the National Trust for Scotland in 1952 to take care of the Palace. Falkland Palace has been in the keepership of the Crichton Stuart family since its acquisition by the 3rd Marquess of Bute in 1887. In 1952 the National Trust for Scotland (NTS) was appointed Deputy Keeper of the Palace, and they now care for and maintain the Palace and its extensive gardens. (wikipedia)